The second of the
LAYOUT CHALLENGE
skins!
I present to you:
Aiba Masaki - "Because Angels Do Exist"

Skin information:
S2, Flexible Squares
Perfectly fine in Firefox, not sure about IE and other browsers
Color theme:
White, Orange, Brown-ish

Note:
Unless you have a paid account, there will not be the "edit", "edit tags" and "link" etc. next to the link to comment page. You may feel free to remove the background. I will also modify it based on your preferences so leave me comment.
Credits to

yuckie_chan
for the scan.
TEASER: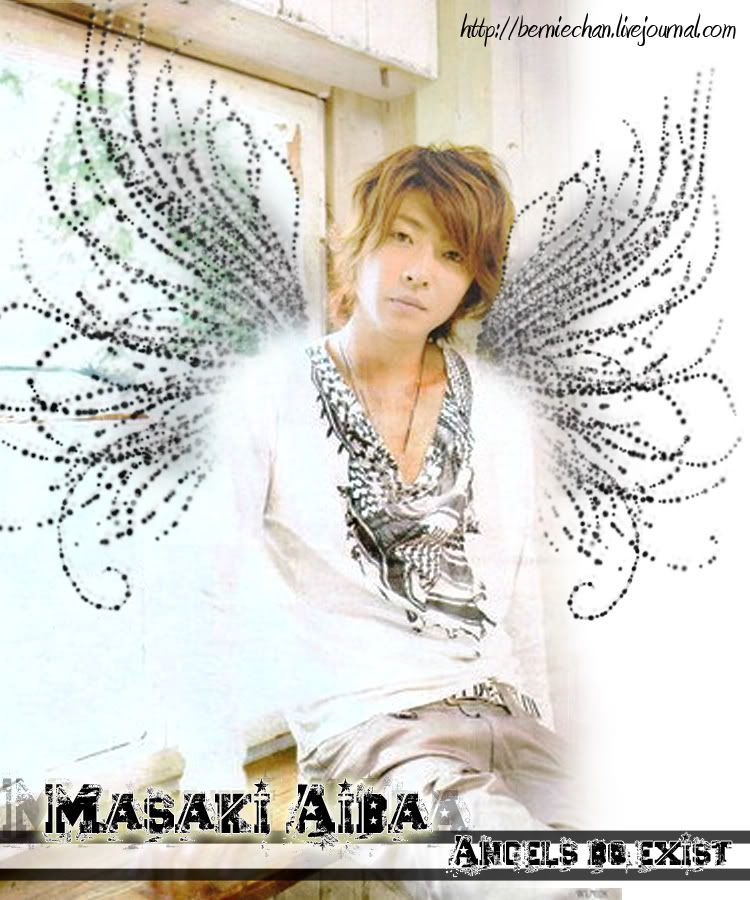 CODE:
[LAYOUT TUTORIALS]
PLEASE CREDIT AND COMMENT WHEN TAKING.
A simple "LJ Layout by

berniechan
" in the sidebar will suffice.
A version with a NON-GIF header will be available soon.