The first of the LAYOUT CHALLENGE skins!
I present to you:
Matsumoto Jun, "Naked"
. Inspired by his Dream "A" Live solo, "Naked".
Skin information:
S2, Flexible Squares
Perfectly fine in Firefox, not sure about IE and other browsers
Color theme:
Grey, White, Black

Note:
Unless you have a paid account, there will not be the "edit", "edit tags" and "link" etc. next to the link to comment page. You may feel free to remove the background. I will also modify it based on your preferences so leave me comment.
Screenshots: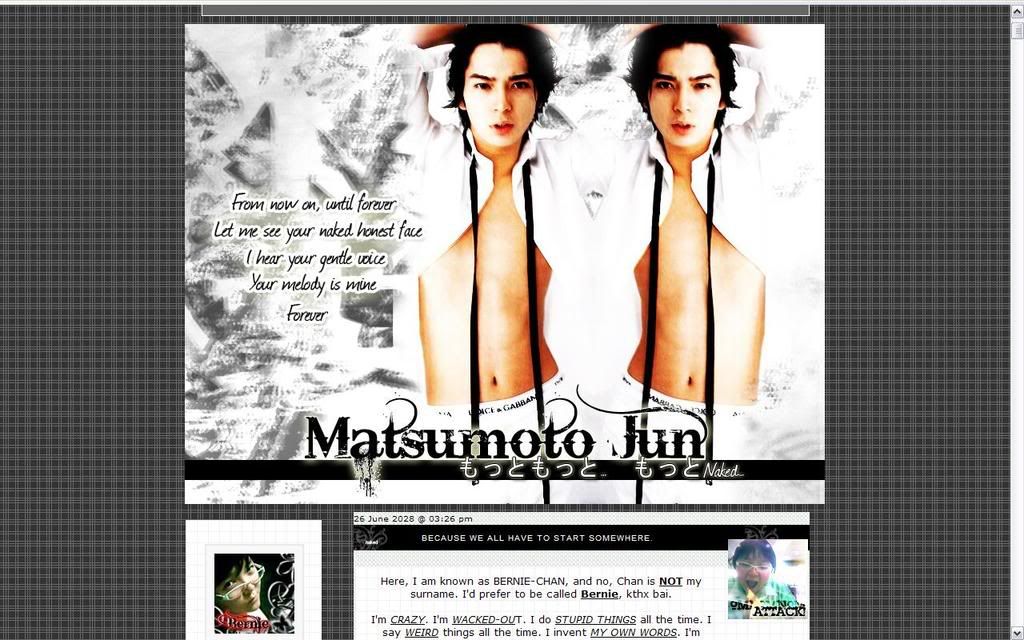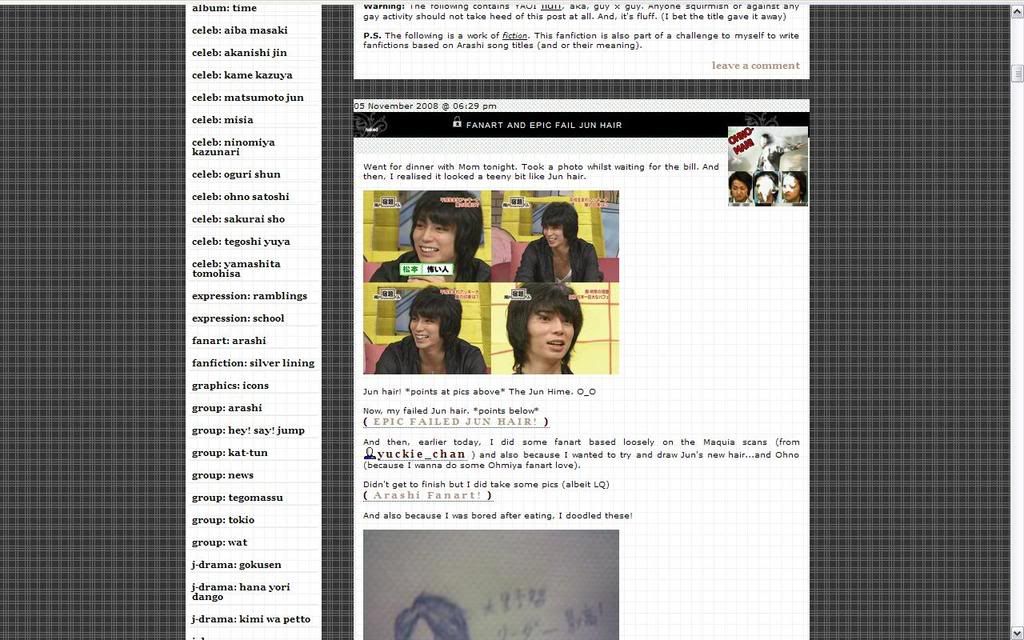 Click for bigger view.
Code:

PLEASE CREDIT ME IN THE SIDEBAR IF YOU USE THIS SKIN. Also, please COMMENT if you're using this skin, thank you!
A simple "LJ Skin made by:

berniechan
" will suffice.
Comments/Feedback are welcome, and greatly loved!
X-posted.
LINK TO TUTORIAL:
HERE! HERE!